Group: Aircraft
Phone Number: +302107721726
Office: Mechanical Engineering Complex, Building M, Ground Floor
PhD students: Panos Marantos | George Zogopoulos Papaliakos
Undergraduate students: Alexandros Angelopoulos | George Tzanetos
Reasearch
This research group focuses on control of Unmanned Aerial Vehicles (UAVs), a scientific platform which has met great popularity in the recent years and is deployed widely for GIS, agricultural, search & rescue, meteorological and general research purposes.
We address control issues inherent in single- or multi-rotor aerial vehicles, stemming from complexity and uncertainty caused by both external environment disturbances and the non-linear dynamic model. To that goal, we employ feedback control schemes, accompanied with feed-forward of the dynamic model for efficient and reliable performance in real-time applications. Issues related to Fault Diagnosis, Embedded Systems, Sensor Fusion, Localization, Target Tracking and Visual Servoing Control Schemes , are also considered.
Equipment
The Control Systems Lab is equipped with 3 fixed-wing aircraft, 3 R/C helicopters, 3 multirotors, as well as a number of embedded control hardware platforms and relevant sensors.
VQ Models Pilatus Porter (2.72m version)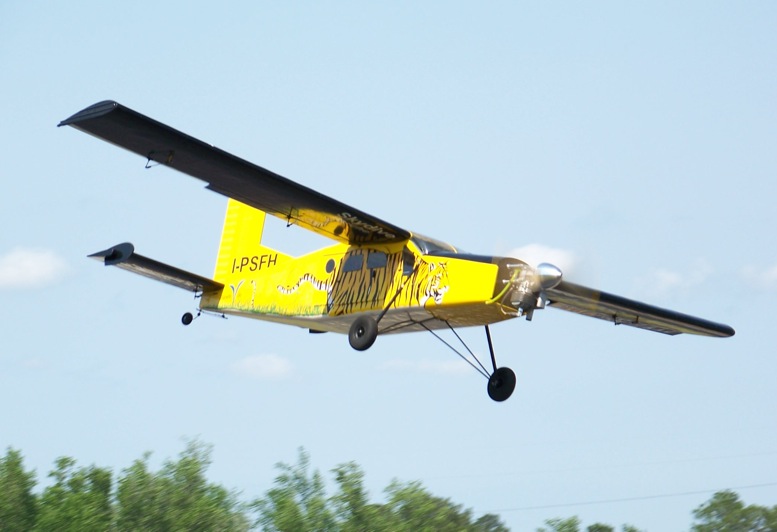 Features:
– Large, 2.72m, high-lift wing for heavy lifting – about 4kg of payload
– Highly maneuverable with a slow flight envelope
– 33cc 2-stroke gas engine for extended autonomy
– Plenty of internal space for payload installation
Main Applications:
– Ideal as a multi-purpose, modular research platform

Thunder Tiger Tiger Trainer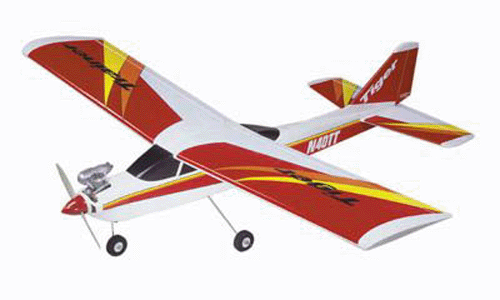 Features:
– Compact 40-size airframe
– Introductory-level response
– Nitro engine
Main Applications:
– Training platform for new students

AscTec Firefly, by Ascending Technologies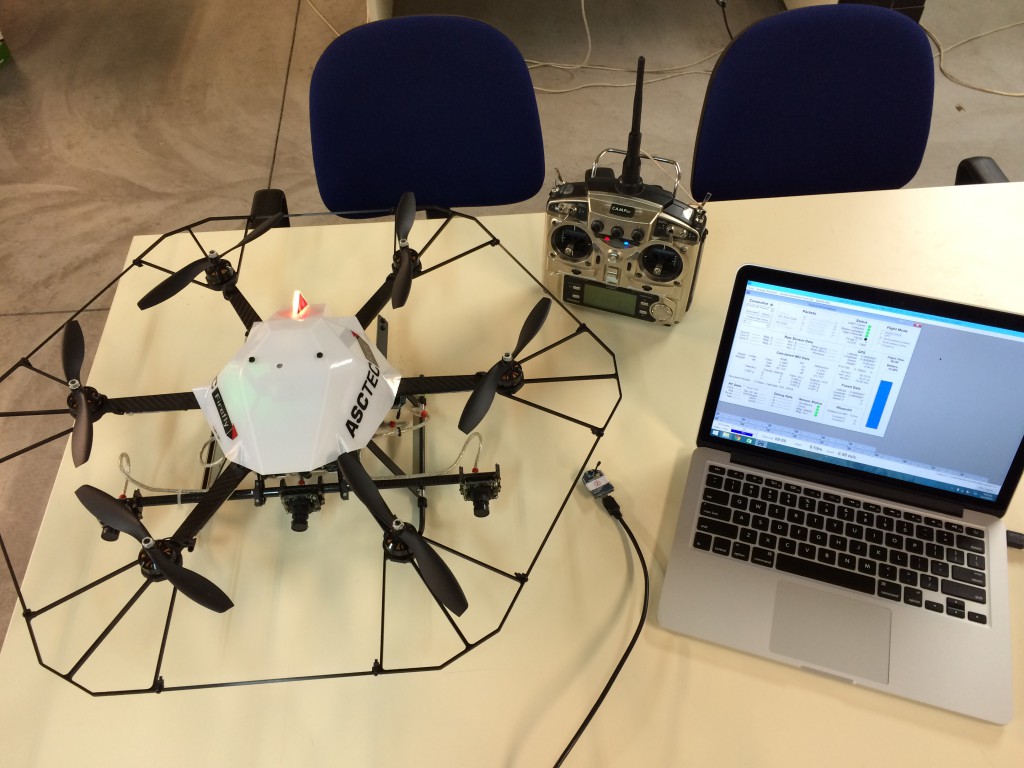 Features:
– Onboard Computer running Linux (Intel Core i7 processor)
– 2 x ARM7 Microprocessors
– Minimum weight & size
– Redundant propulsion system
– Mechanically damped payload
Main Applications:
– Automatic flight experiments (GPS controlled)
– Computer-Vision Applications
– LiDAR and outdoor navigation
Maxi Joker 2


– Plettenberg motor HP 370 Heli
– Main rotor blades: 800 mm
– Tailrotor blades: 120 mm
– Cranked tailboom set
– Futaba S9255 main rotor servos
– Futaba S9256 Tail servo
– Futaba GY-611 Gyro
Thunder Tiger Mini Titan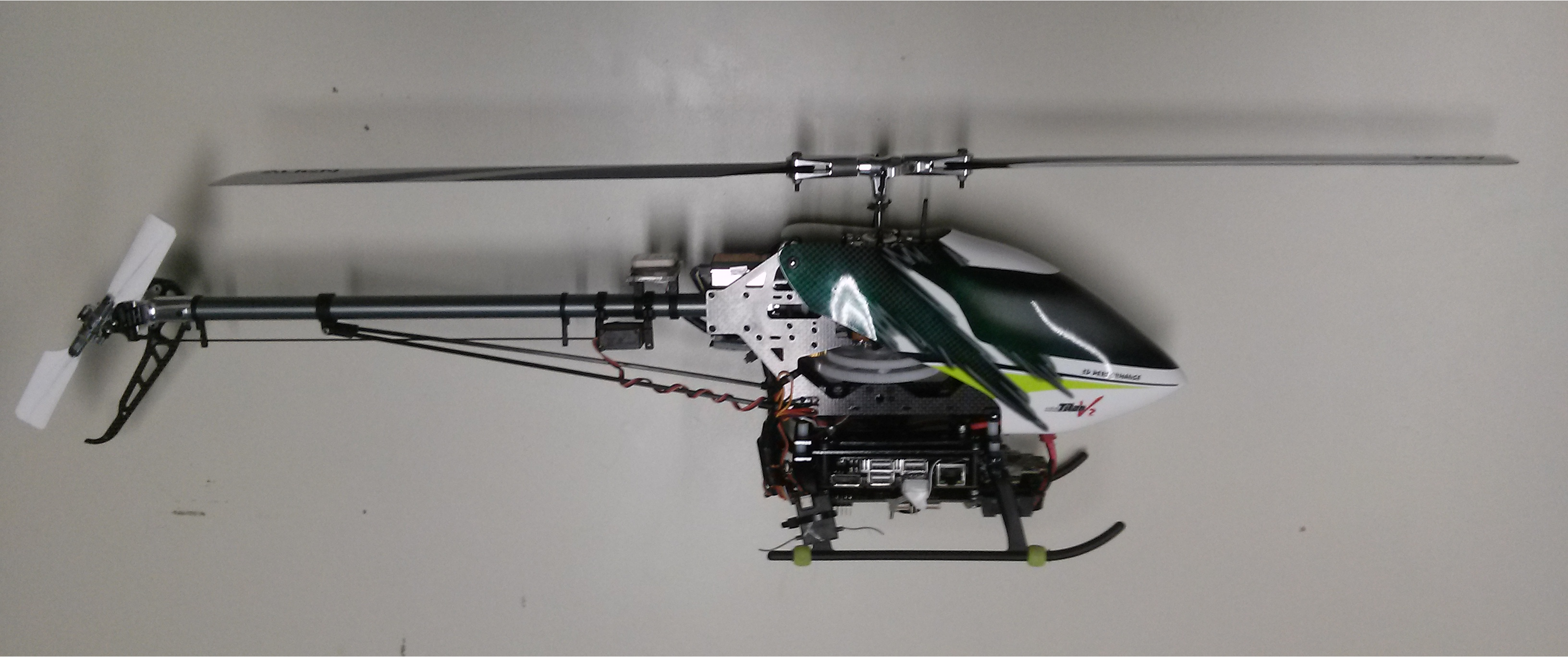 This smaller helicopter is being used for the safe testing and debugging of different control schemes.
LORD Microstrain 3DM-GX3-45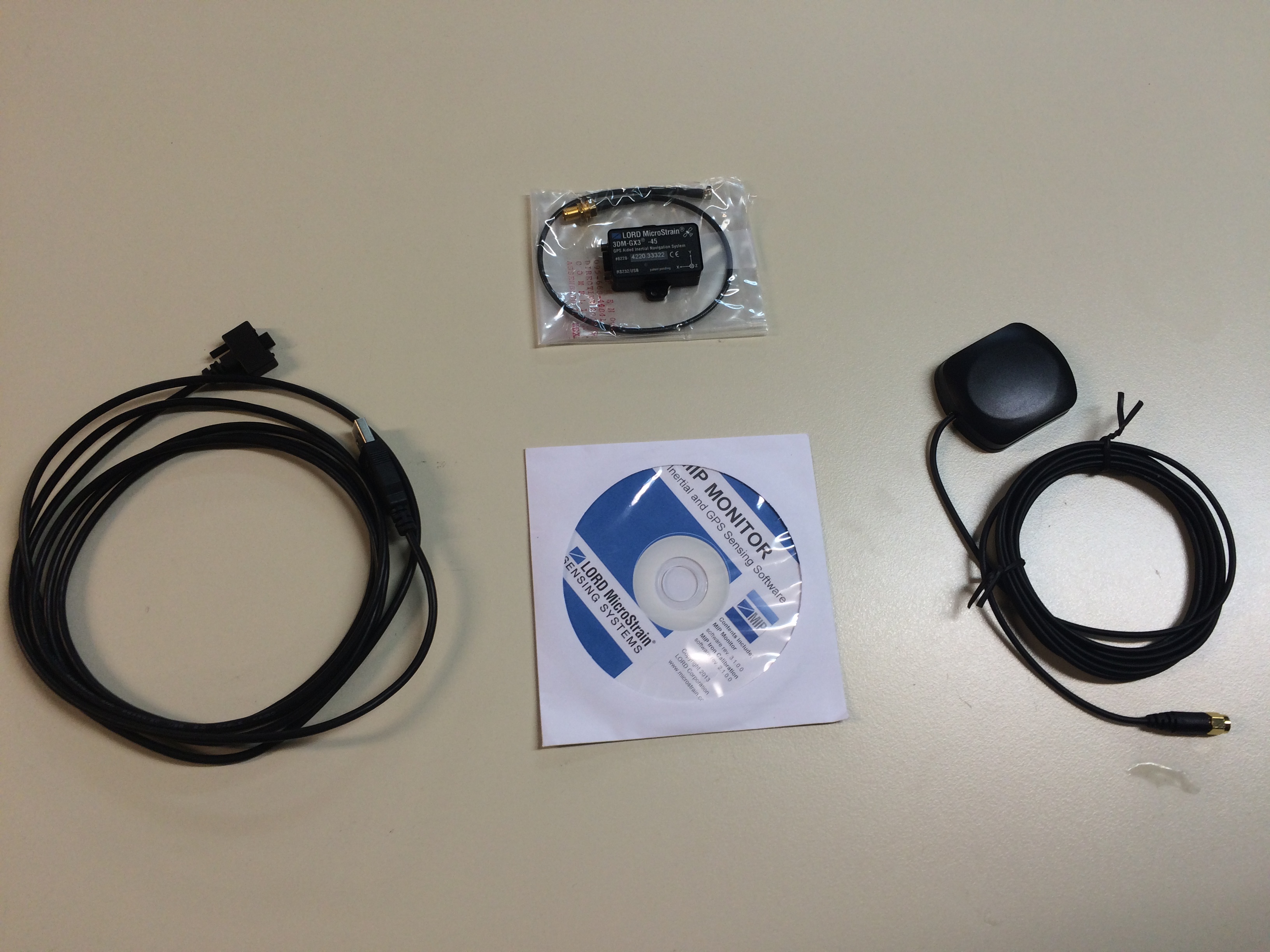 An Inertial Navigation Sensor, ideal as the core of the Attide and Heading Reference System of an autopilot
– Typical position accuracy: ±2.5 m RMS horizontal, ±5 m RMS vertical
– Typical velocity accuracy: ±0.1 m/s to ±0.75 m/s RMS (application and settings dependent)
– Typical attitude accuracy: ±0.35 deg RMS roll & pitch, ±1.0 deg RMS heading
– Filtering: sensors sampled at 30 kHz, digitally filtered (user adjustable ) and scaled into physical units; coning and sculling integrals computed at 1 kHz
– Output modes: Acceleration, angular rate, magnetic field, deltaTheta, deltaVelocity, Euler angles, orientation matrix, quaternion, LLH position, NED velocity, GPS time, filter status, PVA estimate, PVA uncertainties, attitude as: quaternion, matrix, or Euler angles, gravity-free linear acceleration, bias-compensated angular rate
Ashtec MB100 RTK GPS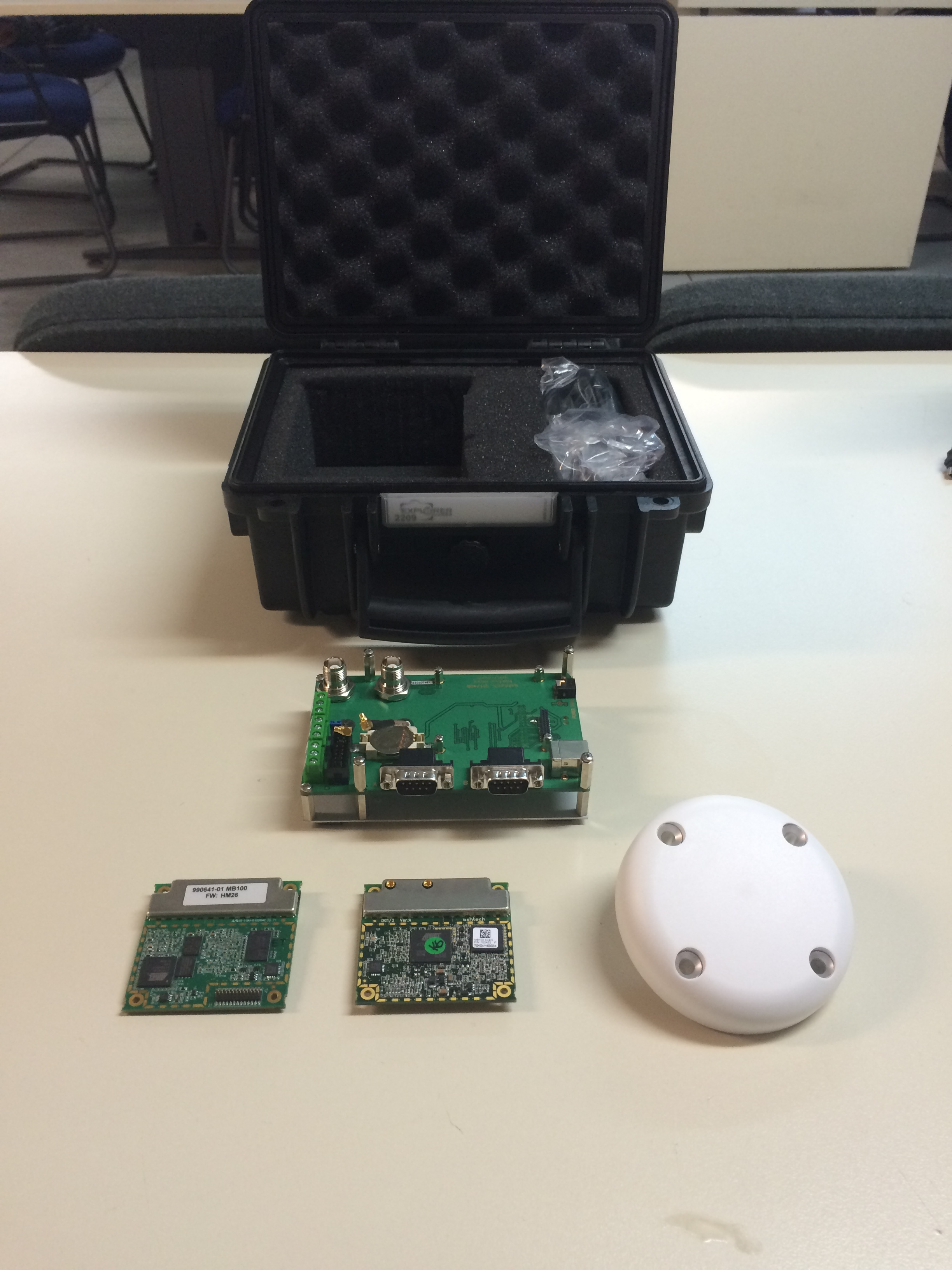 A high-end Real-Time Kinematics (RTK) GPS receiver, providing accurate position measurements
– Up to 20 Hz Real-time GPS, GLONASS, SBAS raw data
– Accuracy: 5cm + 1 ppm Horizontal (steady state) for baselines up to 1000 km
– Supports active antennae with internal LNA
Ubiquiti digital aerial modem system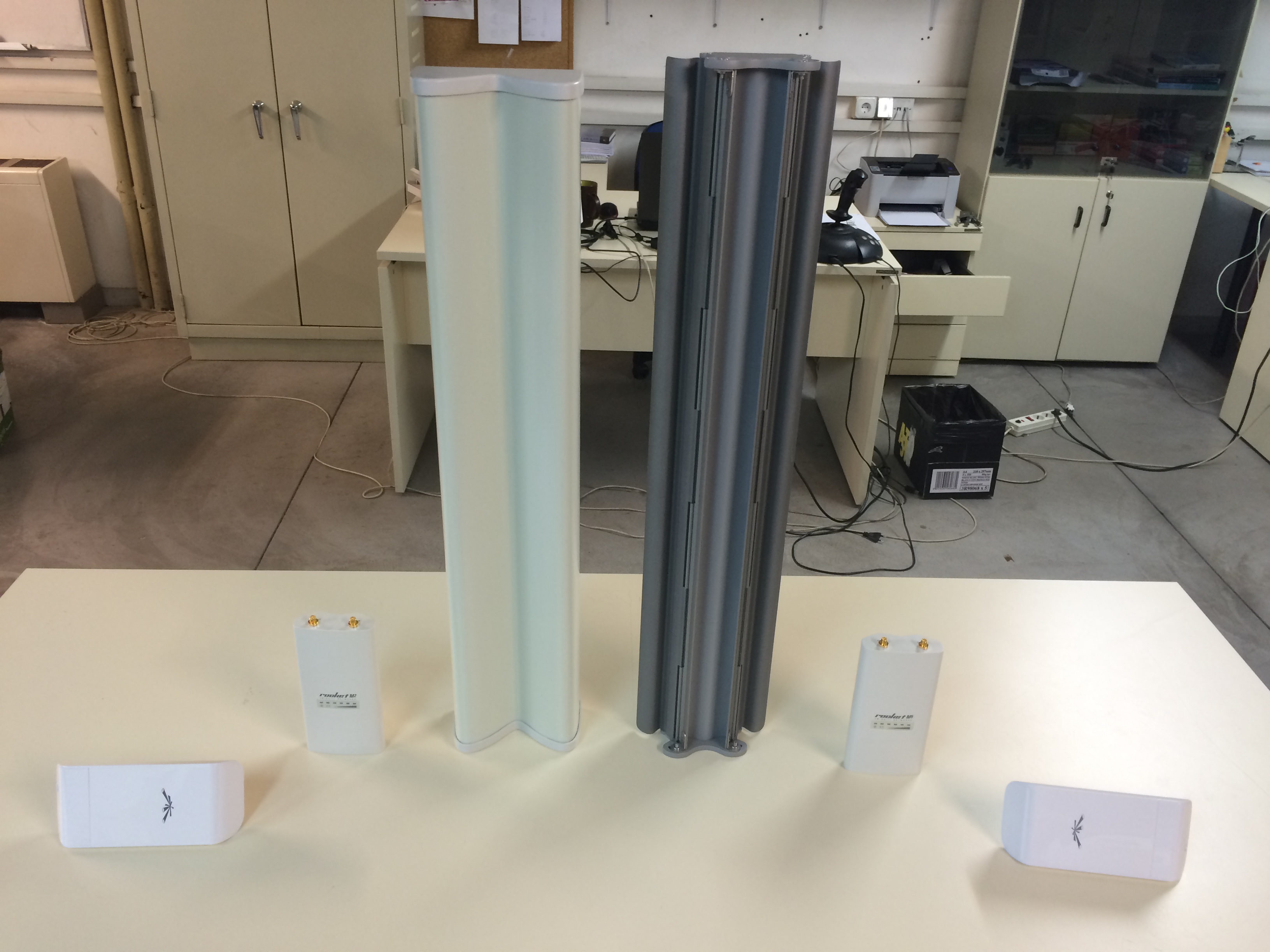 A communication solution for aerial vehicles, comprising of the popular and powerful Ubiquiti Rocket digital radio. Available in both the 2.4GHz and the 5.8GHz bands, for versatility in operational and payload requirements.
– Radio output power: 27dBm
– Antenna connectors: 2x RP-SMA waterproof
– Network interface: 10/100 Ethernet
– Operational modes: Access Point, station
– Security: WPA2 AES